Governance Principles
In governing the Foundation, we are committed to the following principles:
Strategic thinking
We will:
Have an external orientation to our decision-making; and
Have logical connections between the use of our resources and the achievement of our objectives.
Responsible, larger risk-taking
We will focus on taking bigger risks to produce lasting results. This means that rather than making many small one-off grants, we will focus on larger multi-year grants with a greater potential for making a positive difference even if it involves a higher level of risk (risk means "either the failure to achieve the project's objectives or non-performance"). For this approach to be successful, we will consider having a greater involvement in overseeing the management of the partnership, where deemed necessary.
Ethical and responsible behaviour
At all times, we will conduct every aspect of our activities in an ethical and responsible manner.
Aligned Values
We will ensure that our values and those of our partners remain in alignment. We will not align exclusively to any political or religious movement group or organisation.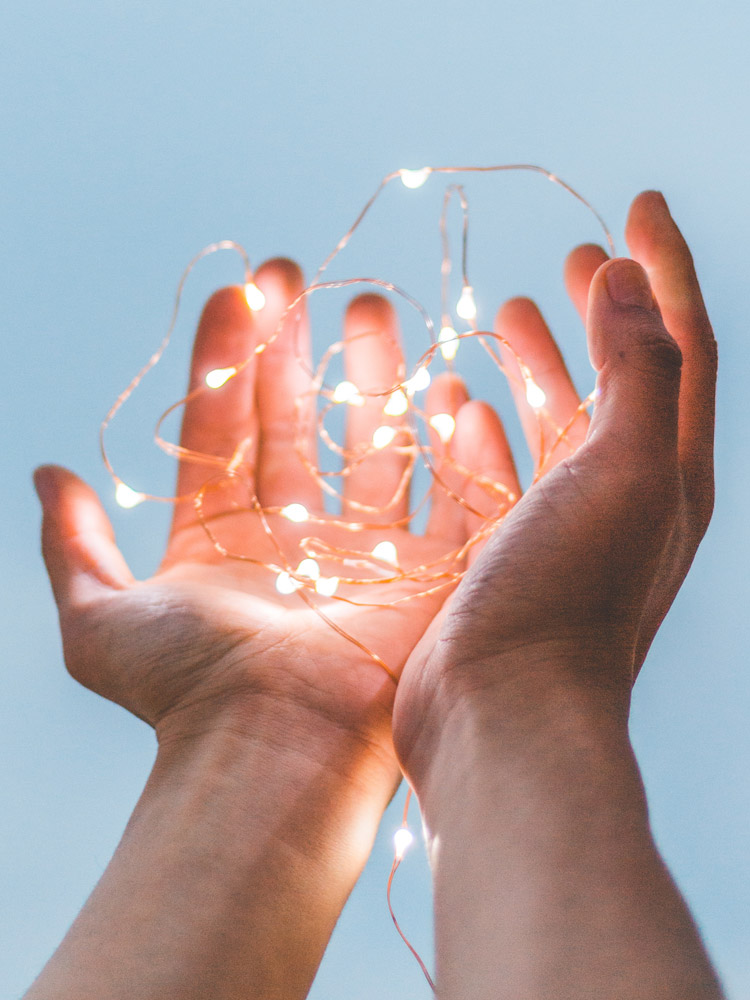 Trustee Directors
The Colonial Foundation is governed by a corporate trustee, Colonial Foundation Limited. The Directors of the Trustee are:
Ms Andrea Waters - Chair
Andrea Waters joined the Board in February 2018. She is a Fellow of Chartered Accountants Australia & New Zealand, a member and accredited facilitator of the Australian Institute of Company Directors and a former partner with KPMG (until 2012) specialising in Financial Services Audit. For the past eight years Ms Waters has been a professional Non-Executive Director and is currently a Director of MyState Limited (MYS), Genworth Mortgage Insurance Australia Limited (GMA), Grant Thornton Australia Limited, Bennelong Funds Management Group and Citywide Service Solutions Pty. Ltd. She was previously a Director of Cash Converters International Limited (CCV), Care Super, The Lord Mayors Charitable Foundation, Chartered Accountants Australia & New Zealand and Cancer Council Victoria.
Prof. Geoffrey Donnan AO
Professor Geoffrey Donnan AO joined the Board in June2019. He is Professor of Neurology at The University of Melbourne and former Director of The Florey Institute of Neuroscience and Mental Health. He actively continues his research at the Royal Melbourne and Austin Hospitals where his major interests are in neuroimaging and clinical trials. He has made major contributions to the understanding of stroke including establishment of new risk factors, the duration and evolution of viable brain tissue after stroke, the ischaemic penumbra. More recently he has been co-chair of trials of thrombectomy in acute ischemic stroke with Professor Stephen Davis and the establishment of Australia's first mobile stroke ambulance. Professor Donnan has previously served as a board member of the Stroke Foundation, Brain Foundation, Prince Henry's Institute of Medical Research, The Florey Institute of Neuroscience and Mental Health, Australian Clinical Trials Alliance (ACTA), Melbourne Academic Centre for Health (MACH), World Stroke Organization and World Neurology Foundation.
Mr Michael Fitzsimmons
Michael Fitzsimmons joined the Board in October 2020. He has had a successful career in institutional investing, with more than 30 years' of experience managing equity portfolios for some of Australia's largest investment institutions.
In 1998, Michael co-founded JCP Investment Partners (JCP), in a joint venture with Jardine Fleming Asset Management (and later JP Morgan AM). He was JCP's Senior Portfolio Manager, Chief investment Officer, and Managing Director from 1999 until 2018.  Before this, Michael was the Head of Australian Equities at ANZ Funds Management. He is a Senior fellow of the Financial Services Institute of Australasia (FINSIA).
Michael retired as an executive in 2018 and is currently studying for a Masters degree at Deakin University and managing his family farm and vineyard in Central Victoria.
Mr Colin Galbraith AM
Colin Galbraith joined the Board in March 2013 and is a Special Advisor to Gresham Partners Limited. Mr Galbraith joined Gresham in 2006 after retiring from the partnership of the law firm Allens Arthur Robinson.
Mr Galbraith is the Chairman of CARE Australia and a Trustee of the Royal Melbourne Hospital Neuroscience Foundation. Formerly, he was a Director of Latam Autos Limited, the Commonwealth Bank of Australia and the Australian Institute of Company Directors.
Mr Tom Harley
Tom Harley joined the Board in December 2022. He is Managing Director of Dragoman Pty Ltd, a political risk strategic advisory business he founded in 2009. He is a political scientist with an economics and finance background.
Tom has extensive business experience; from 2008 to 2018, he was Non-Executive Chairman of Dow Chemical (Australia) and Senior Advisor to the Dow Chemical Company's Executive Leadership Team (globally). He was previously a senior executive at BHP.  He held several different roles, including President of Corporate Development for the whole group and head of Mergers and Acquisitions for BHP's Petroleum Group. Prior to his work in petroleum, Tom was involved in BHP's financial restructuring and funding in BHP's Corporate Treasury.
Tom is one of the Australian representatives on the APEC Business Advisory Council (ABAC). He is Chairman of the Australia Saudi Business Council and Chair of the Edward Wilson Trust. He has previously served as President of the Victorian Arts Centre Trust, Chairman of the Australian Heritage Council, President of UNICEF Australia and Chair of the Menzies Research Centre.
Ms Melissa Reynolds
Melissa Reynolds joined the Board in July 2021. She is an accomplished senior executive with over 30 years' experience in ASX-listed financial services, energy and media companies, including Executive roles at AGL Energy, National Australia Bank and Sensis. Melissa has significant strategic, commercial and operational leadership expertise including digital transformations, and has worked with the Not-For-Profit sector in a commercial context across several decades.
Melissa is currently a Non-Executive Director at Teachers Mutual Bank Limited and a member of their Risk & Compliance and Remuneration Committees. In addition to her qualifications, Melissa has completed the Advanced Management Program at INSEAD, France.
Ms Mette Schepers
Mette Schepers joined the Board in December 2022. She has over 30 years international senior executive and Board experience in banking and professional services. In that capacity, she has provided commercial and operational leadership at Mercer, ANZ, Fleet Partners and the Nous Group. Her early career was spent with PwC in Australia and The Netherlands. During her career she has also worked extensively in the For-Purpose sector in a voluntary capacity, including the Arts Institute of Chicago, 3MBS and PBS community radio in Melbourne and regional and rural environmental rehabilitation projects.
Mette is an Independent Non-Executive Director at Judo Capital Holdings and member of their Board Risk and Audit committees. She is also a Non-Executive Director of the Public Interest Journalism Initiative, where she also Chairs the Finance and Risk Committee.
Mette is a Chartered Accountant. She holds a Bachelor of Commerce (MLB), a graduate diploma in Applied Finance and Investments (now FINSIA), graduate diploma in mobile banking from Illinois Institute of Tech and an Associate Degree in Design (Furniture) from RMIT.
Investment Committee Members
Past Directors
Sir Ninian Stephen KG AK GCMG GCVO KBE 1996 – 2004
Mr David Adam 1996 – 2010
Mr Peter Smedley AM 1996 – 2018
Mr Peter Kelly 1996 – 2017
Prof. Robert Officer AM 1997 – 2019
Prof. Priscilla Sheath Kincaid-Smith 1997 – 2006
Mr Graham Brooke 2001 – 2015
Prof. John McNeil AM 2005 – 2014
Ms Jane Harvey 2007 – 2020
Mr Alan Beanland 2010 – 2022
Mr Robert Garnsworthy 2015 – 2022
Executive
André Carstens – Chief Executive Officer and Company Secretary
Michelle Donovan – Personal Assistant